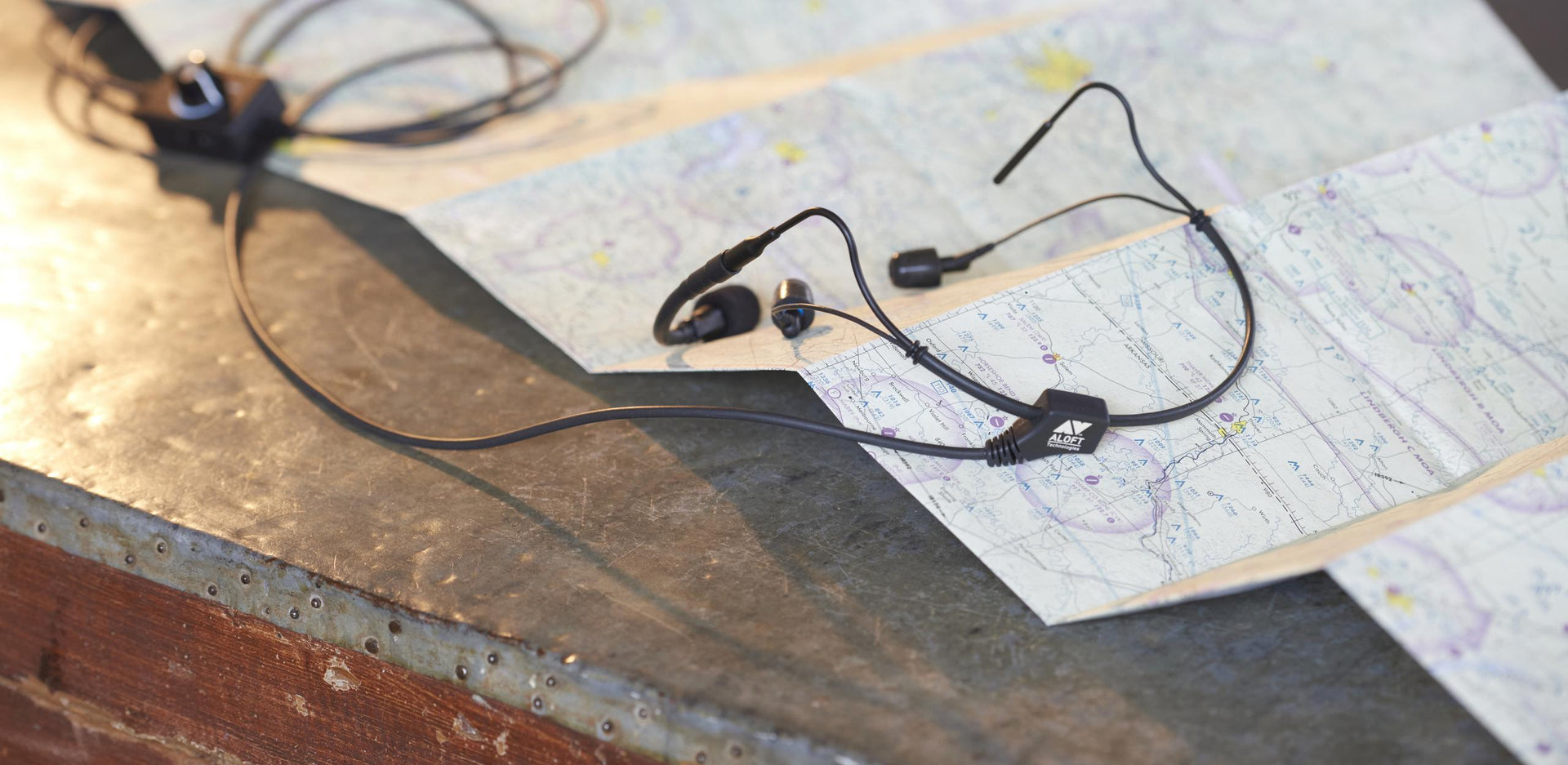 Hearing Protection
A Clarity Aloft® Advantage
Take care of one of your most important senses
Aviation enthusiasts know that the right headset will provide hearing safety for a lifetime. It was a landmark moment when Clarity Aloft established the "in-the-ear" headset as the next generation premier tool for any pilot in any aircraft.  Fly secure in the knowledge that you're protecting a major asset for your life in the air and on the ground.
Noise Attenuation
Comply canal tips block out unwanted sound, especially in the speech frequencies, 30-45 decibels right where robust protection is needed.
Lower Volume
The accuracy of sound creates a need for less sound on the volume control so that a desirable speech sound level is achieved easily at a lower volume.
Ease of Use
The best headset is the one that you love to wear. There's no temptation to remove our headsets for a break so you stay protected.
If you have flown for years and have already sustained some hearing loss, Clarity Aloft aviation headsets may be the solution to staying in the air.  The physical block and hearing aid quality speakers will ensure you can hear accurately and pass your medical.
Try Clarity Aloft on your next flight. We give you a full month to test the performance of our headsets so you can feel secure that Clarity Aloft is right for you.